Klay Alexander Thompson, Golden Stars Warriors athlete, has been known, as most NBA athletes usually are, to have an affinity for amazing shoes- there's a reason Jordans were a thing(are still a thing?) in the nineties.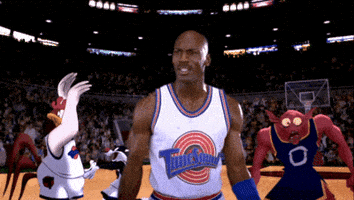 So, starting up this not so long list of sweet kicks, are the Nikes:
NIKE HYPERDUNK 2014 PE
Klay Thompson signed up for his first shoe deal since making it to the big leagues with Nike. He then rocked the smooth cleft branded kicks on the court until the contract came to a conclusion on the Fall of 2014. During his last few months with Nike, Klay Thompson was proudly debuting the Nike Hyperdunk 2014 PE, and was even spotted wearing them while working through his new shoe deal in 2015.
The Nike Hyperdunk collection has since then added two more versions; the Nike Hyperdunk 2015, and the Nike Hyperdunk 2016.
2. ANTA
After Klay's contract with Nike expired in 2014, his agent Bill Duffy scooped him up a 2 million per year deal with the Chinese shoe company Anta, the likes of Steve Nash and Kevin Garnett. A move said to expand his brand, Klay's Anta kicks are embossed with his initials in the back, and unlike their American counterparts are a lot more cheaper and versatile. Whilst other sport shoes are usually exclusive to gaming environments, Anta kicks are durable enough to withstand high temperatures and all outdoor activities.
Anta has been focused on the NBA for close to half a decade now, and have signed up more than a handful stars including the infamous  Luis Scola and Rajon Rondo.
Klay Thompson started out by introducing the Anta KT 1 basketball shoe just as the ink dried on his deal. He then went on ahead and won game after game in these sleek babies all through 2015.
A few months later, Anta built an entire line of shoes around the player, using his brand to boost the shoes popularity. The world has to admit though, their strategy is working. The Anta KT 2 "Players Edition" has received raving reviews from players all over, professional or otherwise. I guess 'tis true then; a shoe is just a shoe, unless it's a brand shoe.